In 2003, the world was introduced to the Teutul family - a dynamic duo consisting of Paul Sr. and Paul Jr. - through the hit reality TV show American Chopper. These two quickly became legends in the custom motorcycle building and design industry and major reality TV stars. Their infamous feud in 2008 even sparked the creation of the American Chopper meme.
But now, with the reboot of the show, it seems like the father-son duo has put their differences behind them. Or have they? What really caused the feud in the first place? Get ready to dive behind the scenes of American Chopper and discover what the Teutuls have been up to since their rise to fame.
1. An Original Concept
Get ready to rev your engines and take a trip down memory lane! American Chopper was the OG of reality TV, paving the way for shows like Keeping Up with the Kardashians and Little People, Big World. But what made American Chopper so unique was its raw and unfiltered portrayal of the stars' lives. With unscripted fights and the coolest choppers around, this show was a true trailblazer in the world of reality TV entertainment.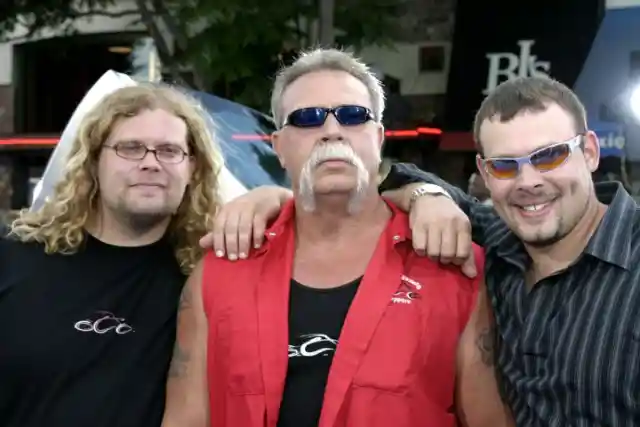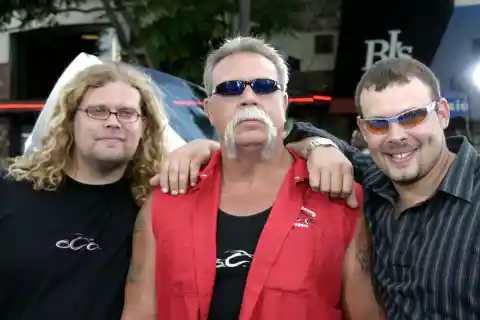 2. Meet Paul Teutul Sr.
Get ready to rev your engines and tune into the show because Paul Teutul Sr. is the man behind the machines! Known as "Senior" or "Paul Senior," this bike-building legend has been mastering his craft since 1999. Originally just tinkering with bikes as a hobby while working at Orange County Iron Works, Paul was struck with inspiration from the custom bikes he saw on the big screen and his favorite TV shows. He started crafting his own unique versions of these dream machines, and before he knew it, Orange County Choppers was born! Get ready to be blown away by his impressive creations and the story behind his rise to fame.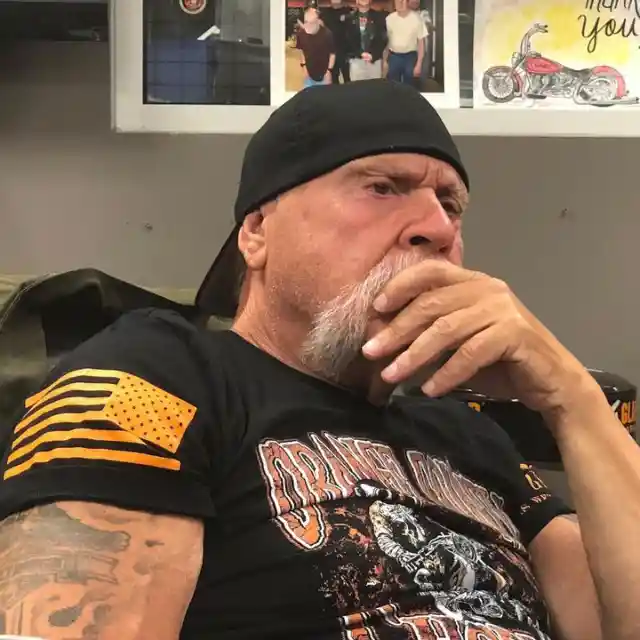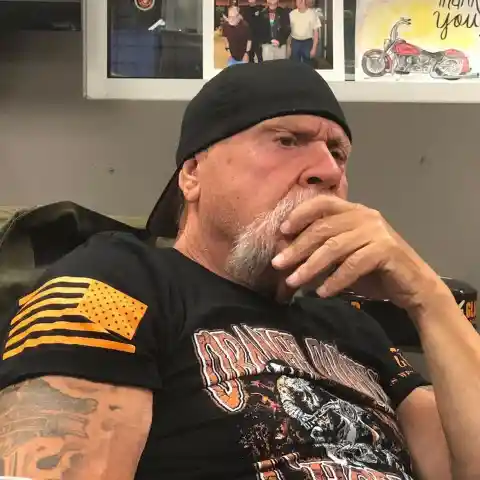 3. The Big Fight
Picture this: Season six of the hit show had one of the most legendary moments ever seen on television. It was a showdown between father and son, Paul Senior and Paulie, that had everyone on the edge of their seats. Some people might assume it was just for show, but the truth is the fight was as real as it gets. Senior was fed up with Paulie's lackluster work ethic and was ready to let him go. But there was one problem - the contract. Both of them had signed on the dotted line, and if Paulie was fired, it would mean the end of the show. The tension was palpable, and the explosive fight that followed drew in a massive audience. It was a moment that will go down in reality TV history.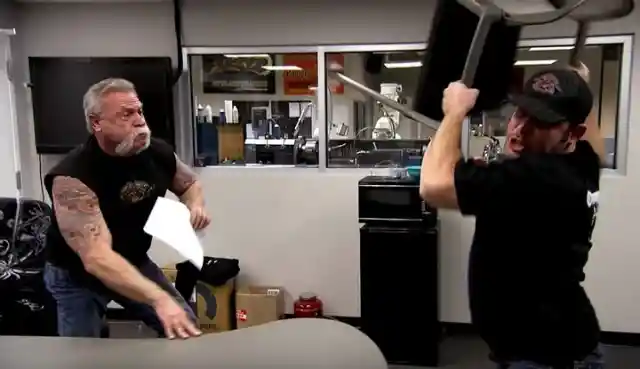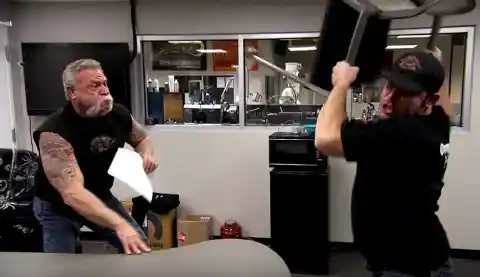 4. Dramatic Repercussions
Imagine this: a fiery altercation that set tongues wagging and sparked a frenzy on social media. You know the one - it's been immortalized as a meme. But the aftermath was anything but amusing. Paul Sr. was determined to find a way to buy his son out of the company, and their strained relationship only grew more distant with each passing day. As they continued to work together, it became painfully clear that they were only doing so because of their contract, and the memory of their explosive fight still loomed large. The fallout was sure to be significant, and no one could predict how things would ultimately shake out.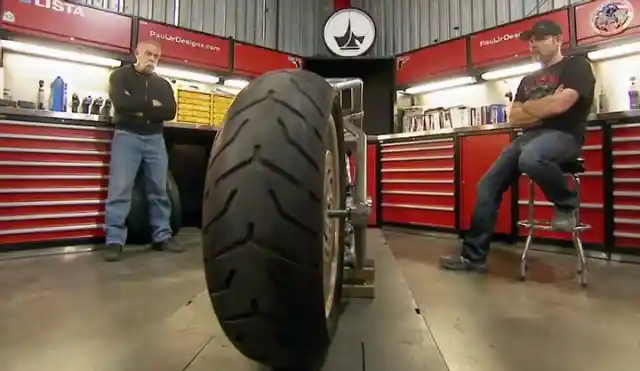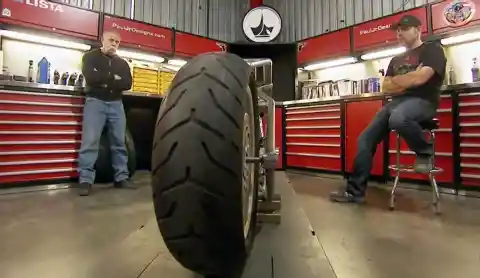 5. Legal battle
Who said family drama couldn't be exciting? When Senior found a loophole in the company contract, he thought it was game over for Junior. But hold on to your hats, folks, because Junior wasn't going down without a fight. Instead of giving in, he hired a team of legal eagles and took his own father to court! The tables turned quickly, and even though Senior started the legal battle, it was Junior who emerged victorious in the end. Looks like the student has become the master, and we're here for it.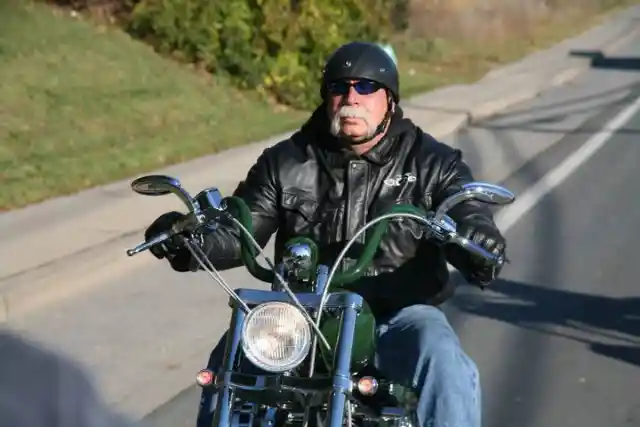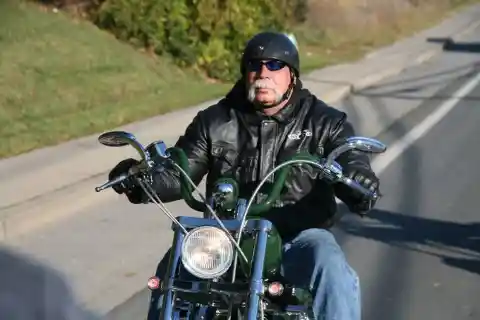 6. Sitting down to talk
In the aftermath of the lawsuit, tensions ran high between Paulie and his father. Their dynamic had been strained for some time, and it seemed like they were on the brink of losing each other as both business partners and family. But rather than let things spiral out of control, they decided to take matters into their own hands. Sitting down for an honest and level-headed conversation, they hashed out their differences and found a way to move forward together. It wasn't easy, but in the end, their commitment to their relationship - both personal and professional - won out.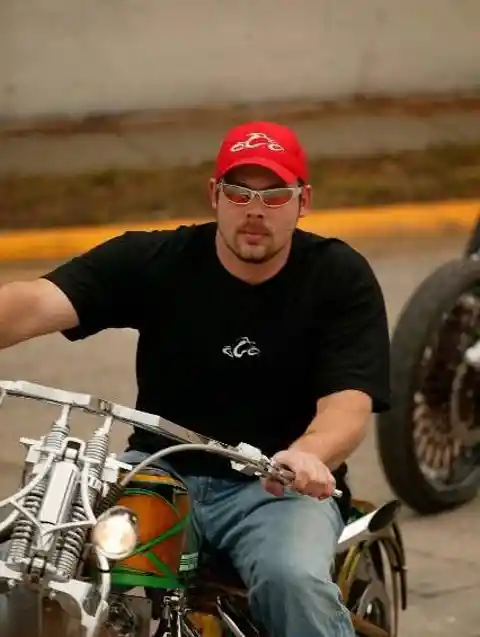 7. Tragedy
As Paul Jr. embarked on his solo career, he was met with a rather unfortunate situation. His rented workspace had a pesky leaky roof that seemed to bring nothing but trouble. In an attempt to rectify the issue, Paulie reached out to his landlord, and a repairman was called in. However, a tragic turn of events saw the repairman fall through the roof and pass away instantly. This was a devastating experience for Paulie, who made it his mission to support the grieving family in any way he could.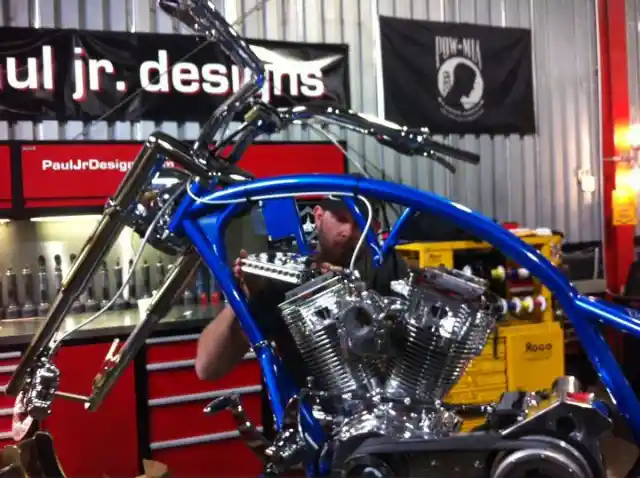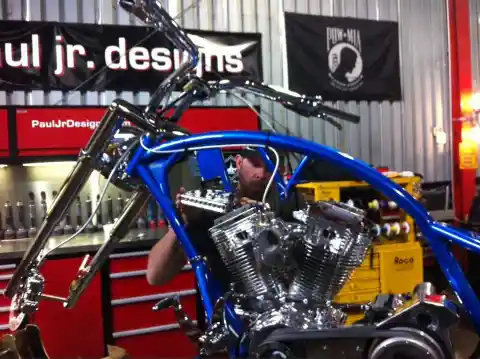 8. Man of steel
Imagine - It's the year 2014, and a father and son duo came together to create a bike that would make even the most seasoned biker's heart skip a beat. But this was no ordinary bike - it was going to be customized for none other than the legendary basketball superstar Shaquille O'Neal. Now, Shaq was no ordinary man - he was taller than most, and a classic chopper just wouldn't cut it for him. So, he turned to the Orange County Choppers with a very specific request - a bike that would fit his larger-than-life proportions. And boy, did they deliver! The bike was named the "Man of Steel," and rightfully so - it looked like it belonged in a superhero movie. The chopper was embellished with a Superman emblem, making it clear to all who saw it that this was no ordinary bike - it was a bike fit for a superhero.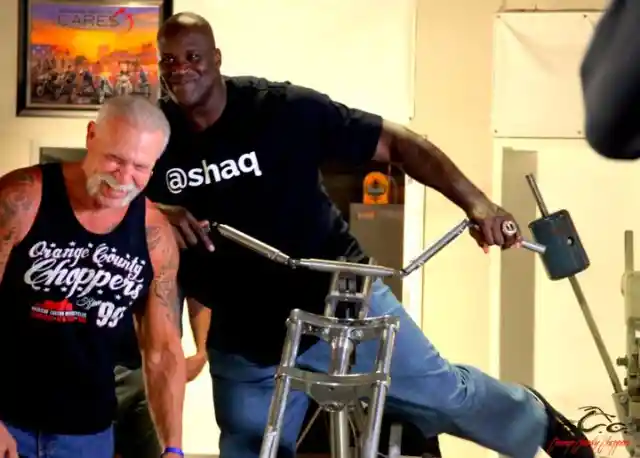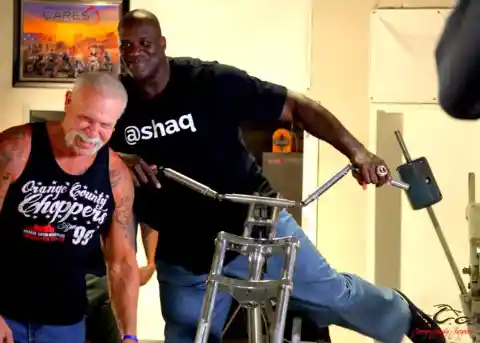 9. Family of Pauls
Get ready for a wild ride as we uncover the truth about Paul Senior's name! Little did he know that he was following in his father's footsteps, as he, too, was named Paul and had a passion for building bikes. But wait, there's more! Paul Senior's middle name is none other than John. So technically, he's not just Paul Senior, but also Paul Junior. And if that's the case, then Paul Teutul III is actually the rightful name for Paul Junior. Are you feeling dizzy yet? We know we are! Let's just stick to the names we know and love, shall we?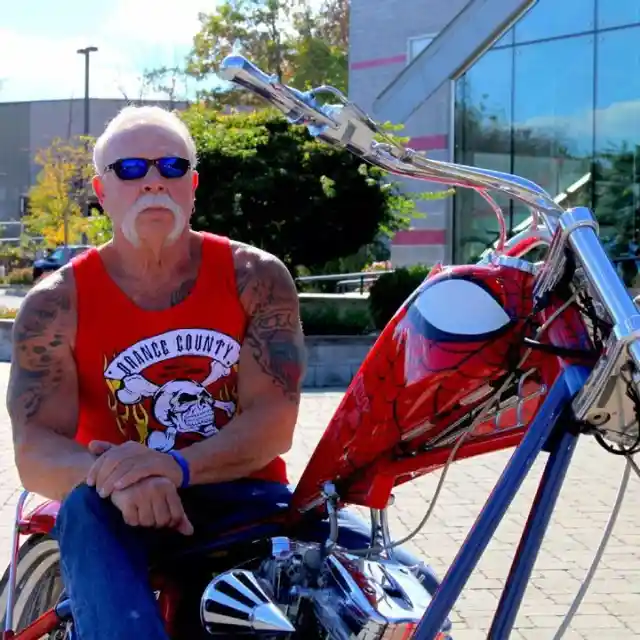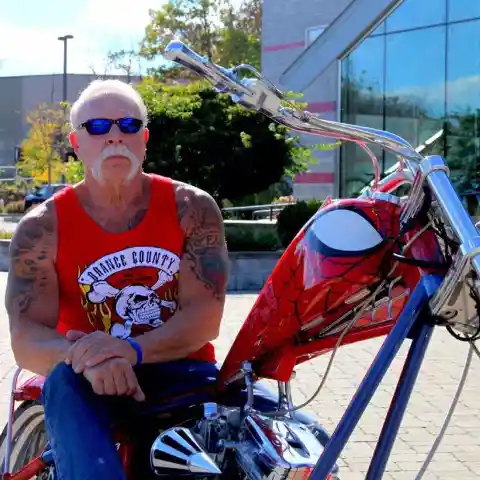 10. Self-made man
Meet Paul Senior - a true rags-to-riches story! Born without a silver spoon, he made it his mission to climb the ladder of success, and boy, did he succeed! With a net worth of a whopping $15 million, this self-made man is the proud owner of Orange County Metalworks and Orange County Choppers, not to mention several other properties scattered across the Big Apple. When he's not busy running his empire, you can find him cruising around town on one of his own custom-made motorcycles or simply taking in the breathtaking sights of New York. With his undeniable fame from reality TV, Paul has built an impressive and fruitful empire that's the envy of many.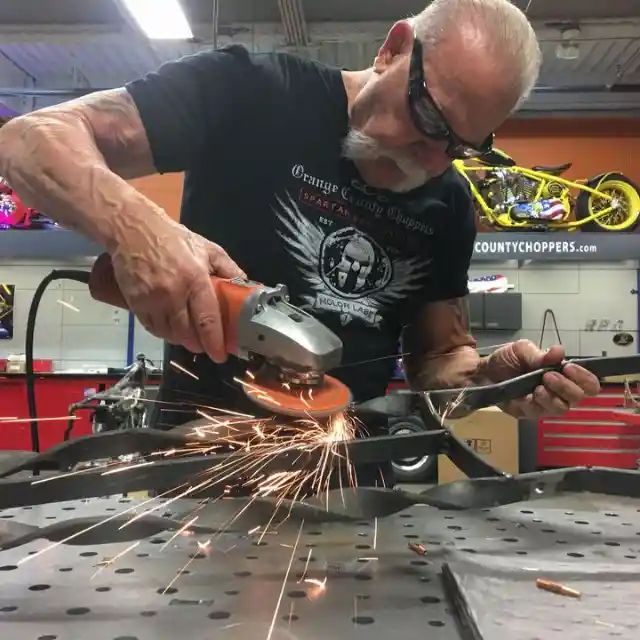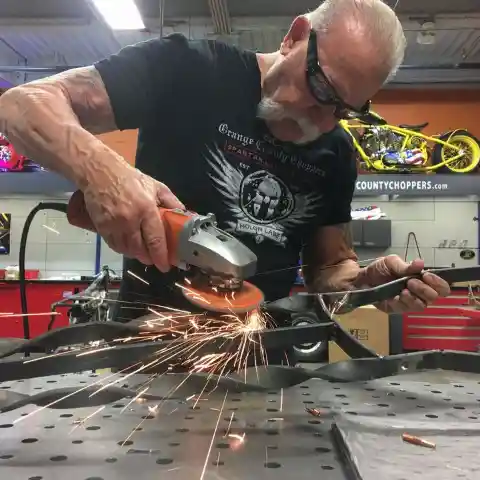 11. Mikey, the mediator
In every family, there's that one superhero who swoops in to save the day when things get heated. Meet Mikey, the family's go-to mediator. Whenever his dad and older brother would go head-to-head, Mikey would put on his cape and come to the rescue. But, as they say, too much of a good thing can sometimes be a bad thing. Mikey eventually decided to hang up his superhero suit and pursue his own dreams. And boy, did he hit the jackpot! Turns out, Mikey always had an artistic side that he had been suppressing. So, he opened up his own gallery and started showcasing the work of local artists, including his own. Who needs drama when you can have beautiful art?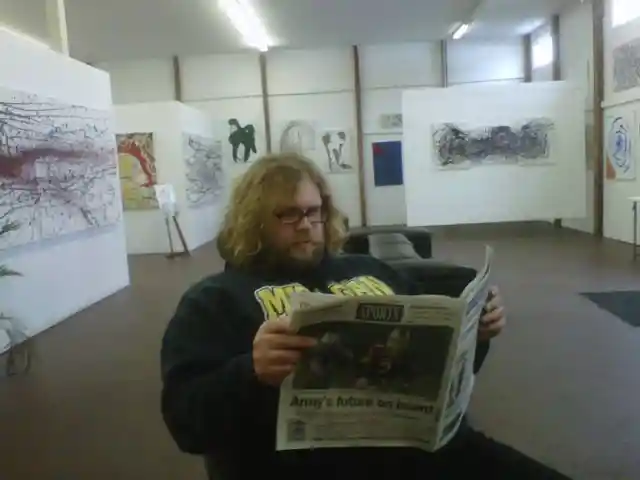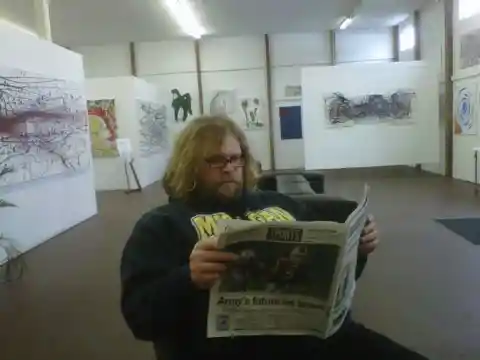 12. Wedding drama
Picture this: the bright lights of the American Chopper set, the roar of engines in the background, and the spark between Paul Junior and Rachel Biester. At first, their relationship was strictly professional, but it didn't take long for their connection to ignite into something more. After two years of dating, they tied the knot in August 2010, despite the ongoing feud between Paulie and his father. Unfortunately, Senior missed his son's big day, a decision that surely haunts him to this day. But love prevails, and the reconciliation between father and son proves that even the most heated of family disputes can be overcome.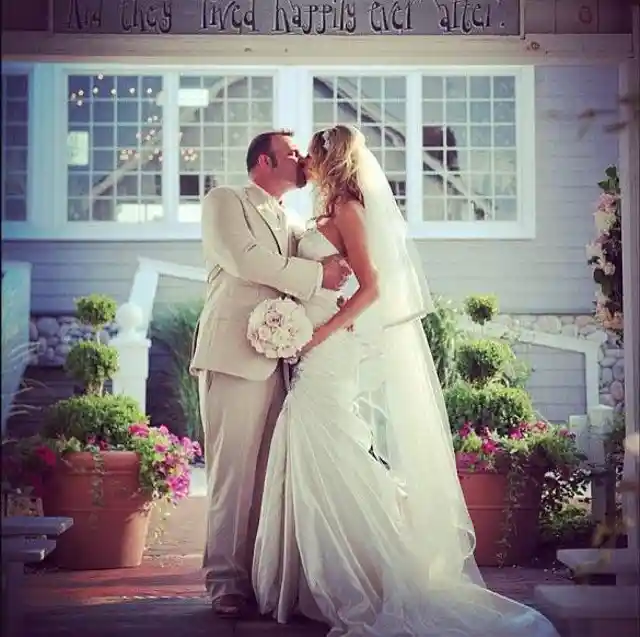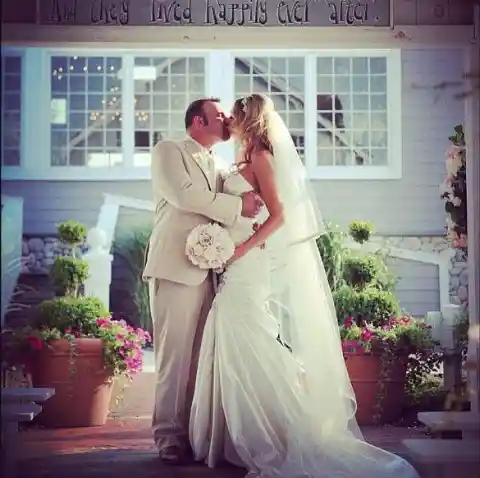 13. Rachael's business
Now, let's talk about Rachael - a fierce and independent business owner who is making waves in the world of fashion. But don't get it twisted; she's not in the chopper business like her partner. Instead, she runs a trendy women's clothing and accessories store that has been thriving for years. Located in Montgomery, New York, Rachael's store are a true testament to her entrepreneurial spirit and dedication to her craft.
Despite the drama between her partner and father-in-law, Rachael has been able to steer clear of the chaos thanks to her status as a sole business owner. If she had been a co-owner, things could have taken a turn for the worse. But Rachael's business acumen and savvy have kept her store running smoothly, proving that she is a force to be reckoned with in the world of fashion and beyond.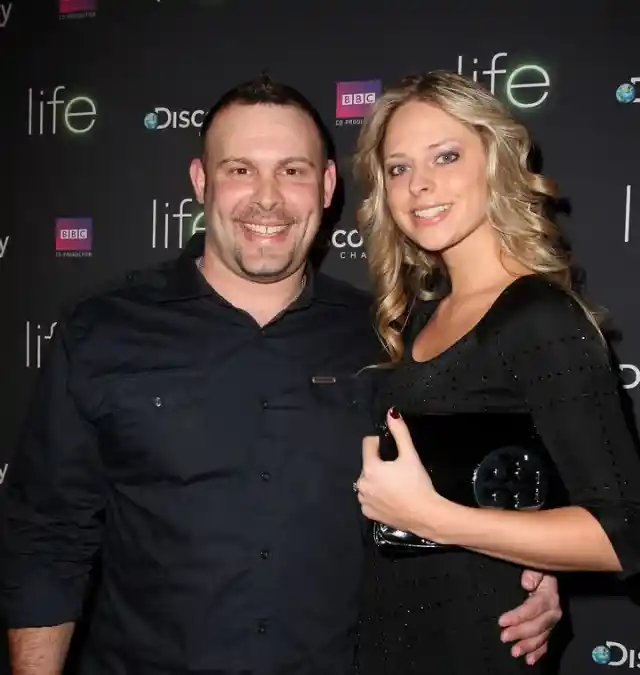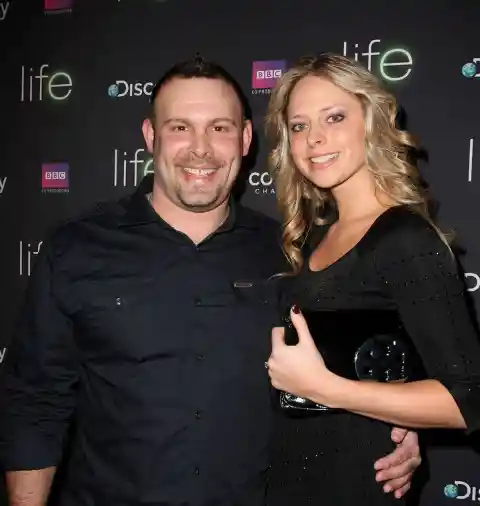 14. The family glue
Meet Mikey Teutul - the glue that holds the Teutul family together. You may have seen him on American Chopper or any of its spinoffs, and it's pretty obvious that he's the heart and soul of the family. While he may not be as skilled as his older brother when it comes to bike building, Mikey more than makes up for it with his calm and kind attitude. In fact, he's the most beloved character on the show! But here's the kicker - Mikey refuses to watch himself on TV. Can you blame him? It must be pretty weird seeing yourself on the small screen!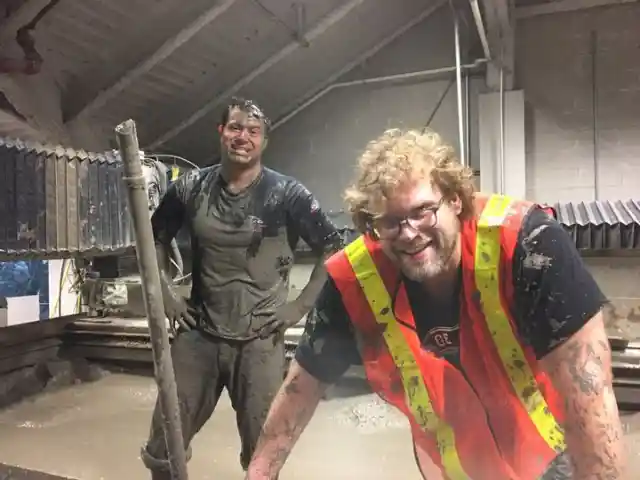 15. The risk paid off
Get this - while Paul Sr. may have been the OG of American Chopper, it's actually his son who's raking in the big bucks. When the father-son team split into separate businesses, Paulie was understandably nervous about going it alone. But guess what? He didn't need dear old Dad after all! And now, Paul Jr.'s net worth is a jaw-dropping $17 million - a tad more than his old man's bank account. Who knew the apprentice would surpass the master?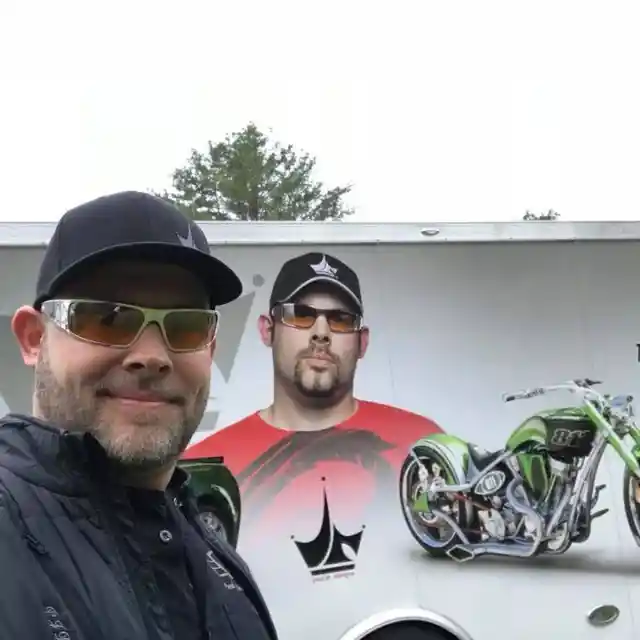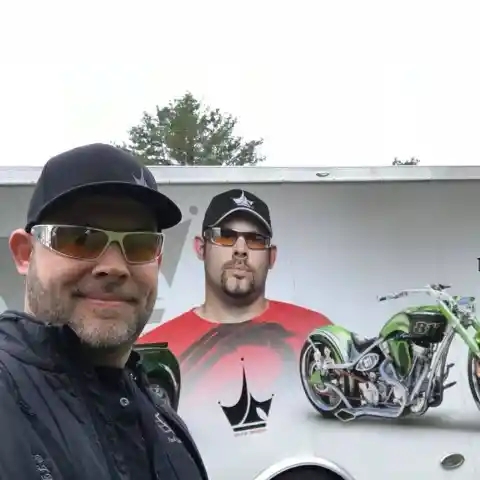 16. Guest appearances
If you thought Paul Sr.'s TV career began and ended with American Chopper, think again! This skilled celebrity is a natural-born star, and his regular appearances on the show opened the door to some pretty sweet guest roles in other popular series like My Name is Earl, King of the Hill, and Long Way Round. But that's not all - he and his sons even made a cameo in Nickelback's music video for "Rock Star" on their album All the Right Reasons. Looks like Paul Sr. is one cool dude who knows how to steal the show!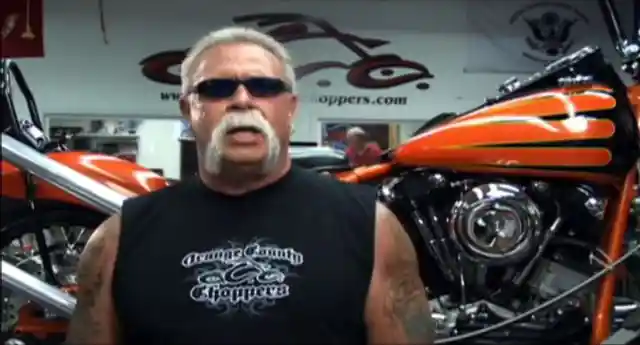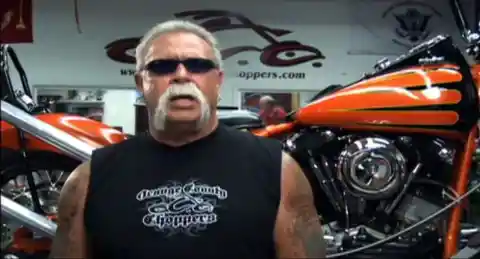 17. Other talents
Meet Mikey - the black sheep of his family. While his father and brother continued on in the chopper business, Mikey charted his own path and dove headfirst into the world of cooking. But don't think for a second that this decision meant an easy ride for him. No way. Mikey worked tirelessly to build his own gourmet sauce company - "FarQueue Products" - from the ground up. And he didn't do it alone. He partnered up with none other than celebrity chef "Angry Mike" to create a mouthwatering series of signature recipes that'll have your taste buds dancing with joy. So, next time you're looking to spice up your kitchen game, look no further than Mikey and his delicious sauces.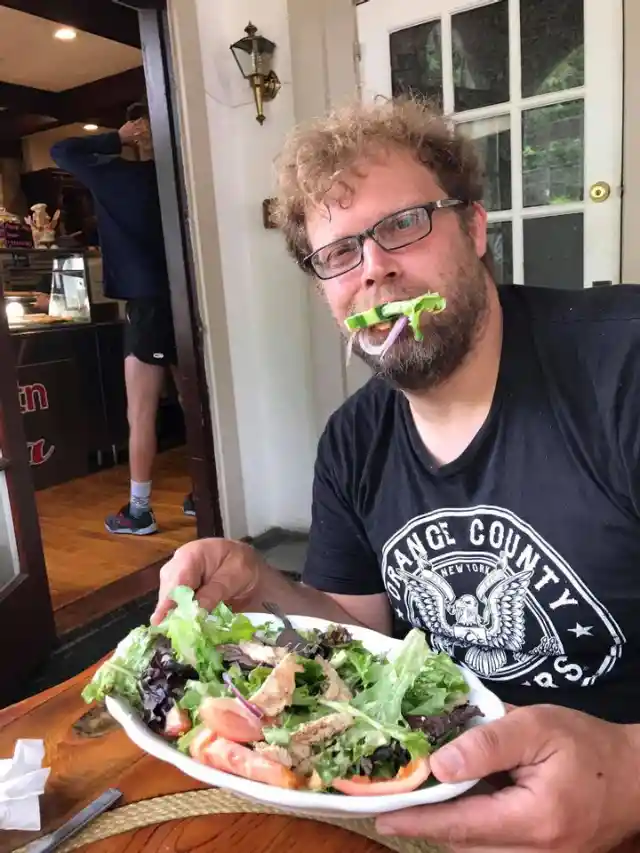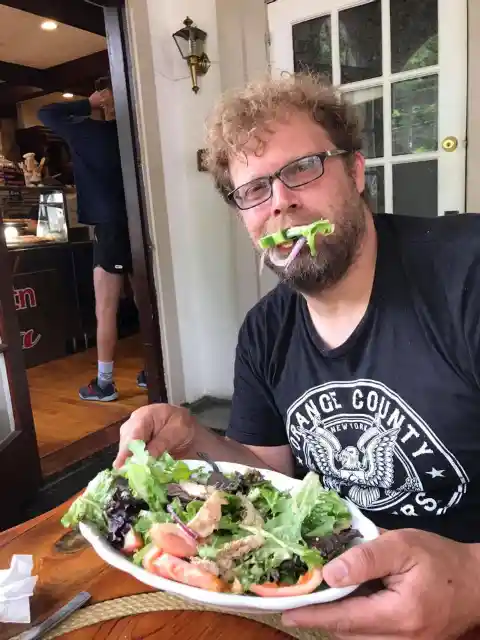 18. Another lawsuit
Get ready to rev your engines again! One of the most uplifting aspects of this show is how the family uses their skills to give back to the community. When they team up with charities and other organizations, they're challenged to create truly unique and original choppers. One standout moment was when Orange County Choppers partnered with the Christopher and Diana Reeve Foundation to create a wheelchair-accessible chopper. While fans were thrilled with the result, there was a bump in the road when a man named Christ Tavantzis claimed that he had given the gang the idea back in 2008. The controversy revved when Tavantzis sued the team for plagiarism.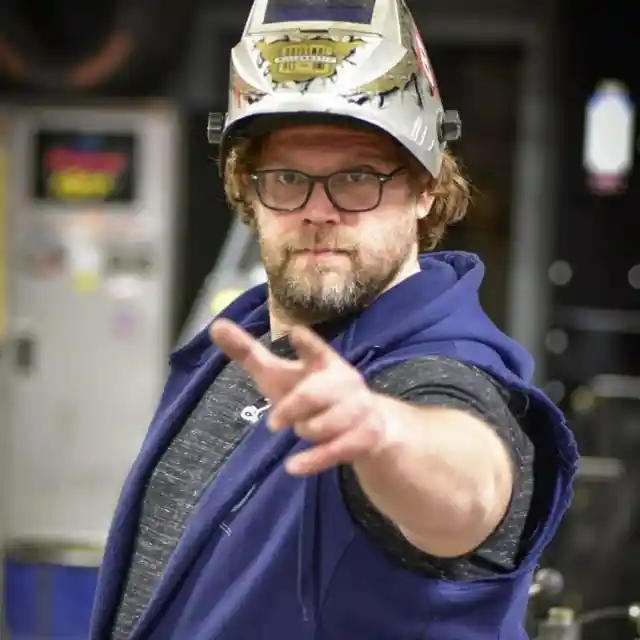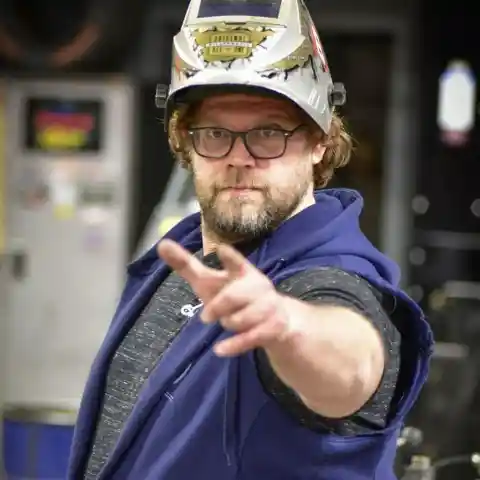 19. The Cody project
Let me tell you a little story about a man named Cody Connelly. He was a skilled member of the Orange County Choppers team and even helped build the famous "The Cody Project" bike. But when Cody decided to leave the show, he never imagined that his hard work would be used without his permission for posters and merchandise. So what did he do? He decided to sue the Teutuls for a whopping $250K! Even though Cody and Paul Sr. were once close, he was determined to get what he deserved. But, unfortunately for Cody, his day in court didn't go as planned, and he left empty-handed. It just goes to show that sometimes even the most skilled riders can't always come out on top.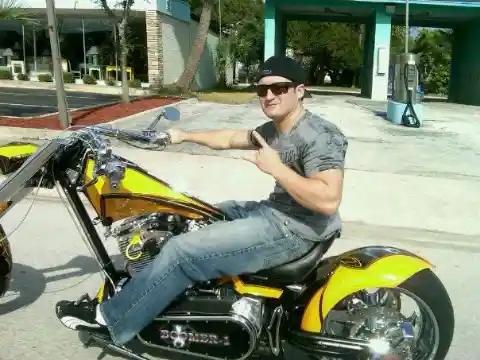 20. An unpleasant rumor
Move over, Kardashians; there's a new celebrity in town, and his name is Paul Senior. With a fat bank account and a global fan base, Paul's living the dream. But as they say, with great fame comes great trolling. In 2016, a group of internet trolls decided to stir up chaos by spreading a vicious rumor that Paul had met his demise in a motorcycle accident. The rumor mill spun so quickly and out of control that Paul had to take to social media to let his concerned fans know that he was alive and well. Talk about a wild ride!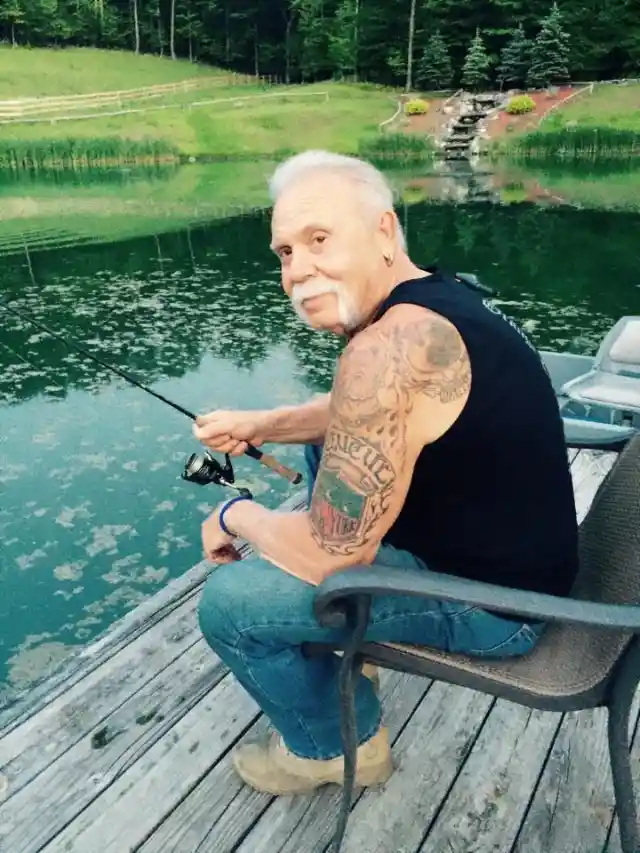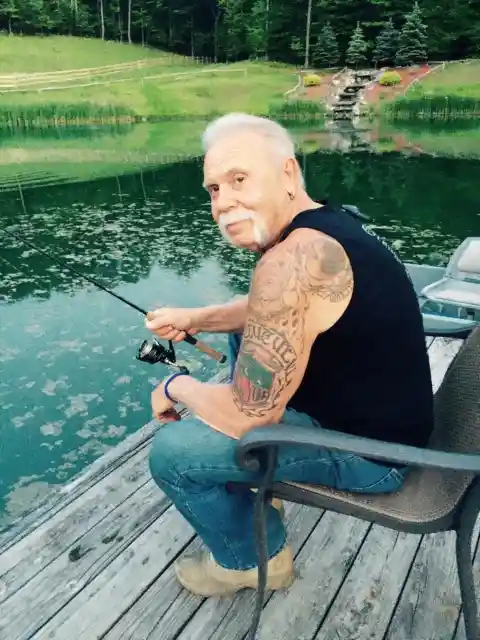 21. TLC Stars
The Teutul family is no stranger to the limelight, and their fame has landed them guest spots on other TLC shows. In one memorable instance, when Paul Jr. was preparing for his wedding, the network pulled out all the stops and featured the big day on not one but three shows: American Chopper, Say Yes to the Dress, and Cake Boss. The stakes were high as the stars were tasked with creating a dress and cake worthy of a Teutul celebration. Needless to say, the pressure was on to deliver nothing short of perfection.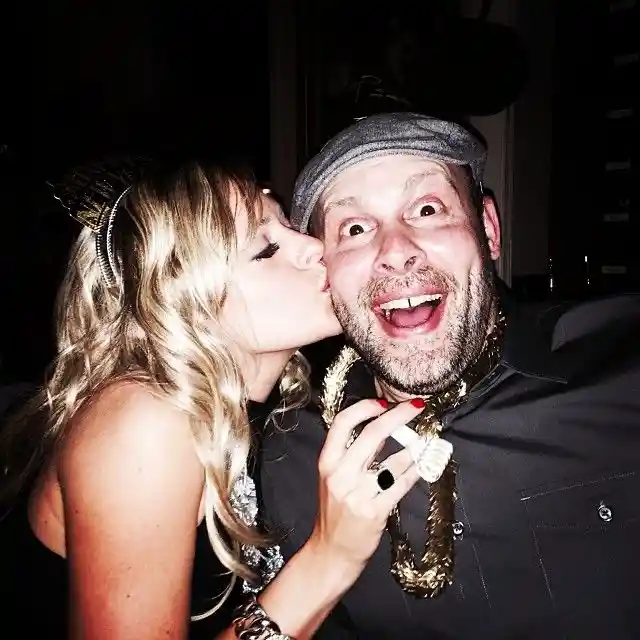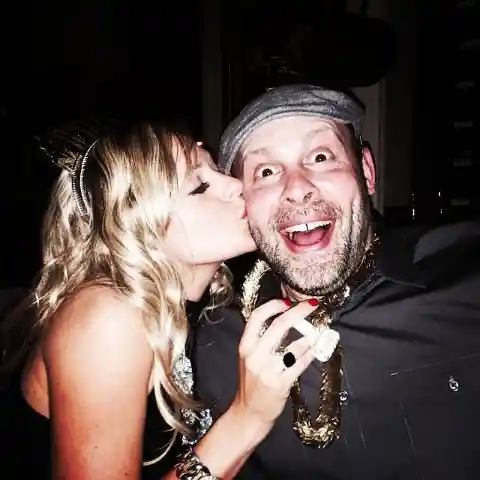 22. Ending the feud
Get ready to witness the most heartwarming moment in the Teutul family saga! The father-son duo, Paul Jr. and Paul Sr. had a tumultuous relationship that was the talk of the town. But who would have thought that the two would eventually patch things up and come together as a family? In a jaw-dropping turn of events, the father and son reconciled in 2015 and declared that they had forgiven each other. That's right, folks - nothing is more powerful than the bond of family. And that's not all! The duo even shared a heart-melting picture of Paul Sr. holding his precious grandson, Hudson. It's a moment that will make you believe in the power of forgiveness and the strength of family ties.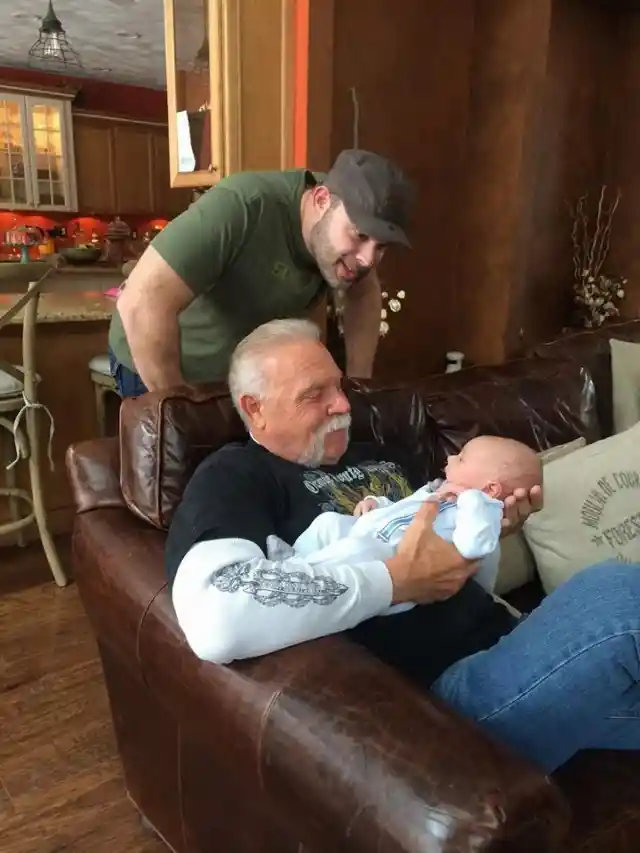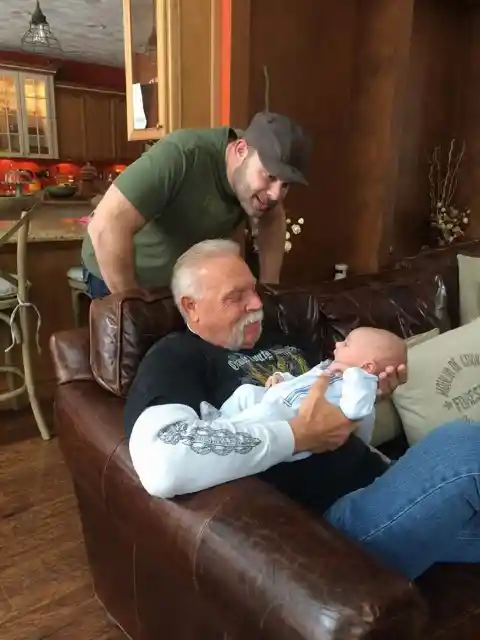 23. Going alone
Listen up, folks! Let me tell you about the epic tale of how Paul Jr. made a bold move and opened his own chopper shop. Even though he had a little tiff with his old man, it turned out to be the smartest decision he ever made. His shop became a hot spot for clients, and not just any clients, mind you. We're talking big names like Blizzard, who wanted not one, but two custom choppers for their World of Warcraft game. That's right, Paulie's creations were going to be playable vehicles! He even got invited to work on custom choppers for some major TV shows and blockbuster movies. Now that's what I call a success story!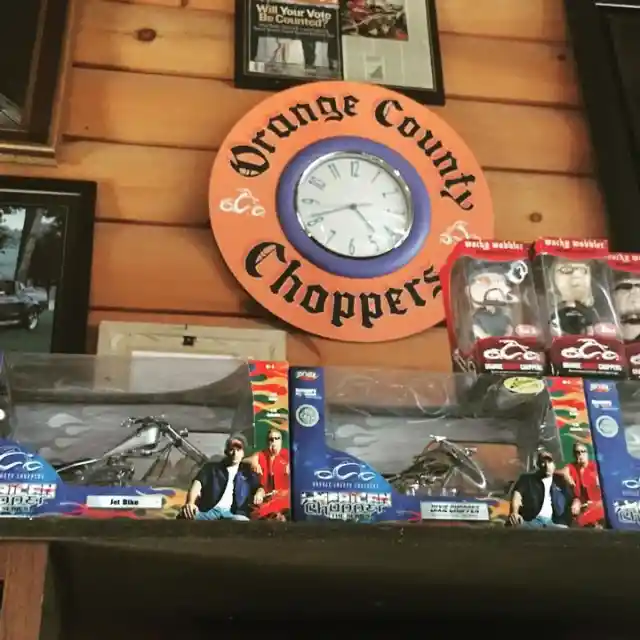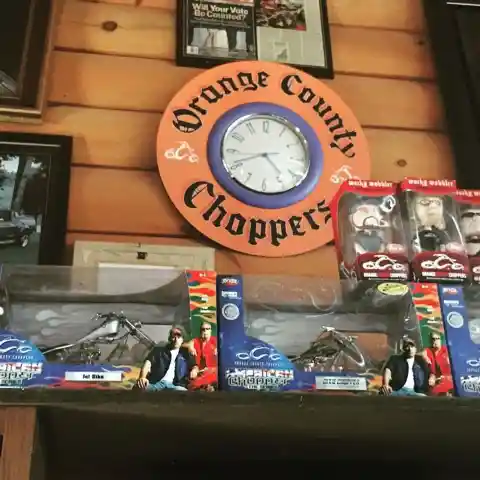 24. Creating TV Stars
Are you ready to hear the story of how Orange County Choppers not only created incredible custom choppers but also launched the careers of some amazing reality TV stars? Let's start with Vincent DiMartino, who spent a month at OCC before being offered his own show on Discovery Channel. For several seasons, he wowed audiences with his skill and passion for American Chopper. Eventually, DiMartino decided to strike out on his own and start V-Force customs, but he never forgot his roots. He remains close friends with the Teutuls and acknowledges that his fame is due in large part to them. Who knows what other stars will emerge from the world of custom choppers? The possibilities are endless.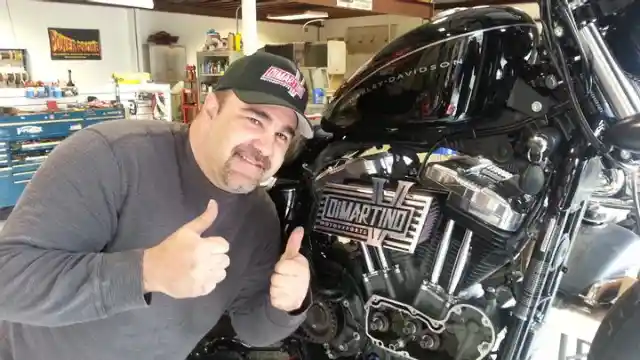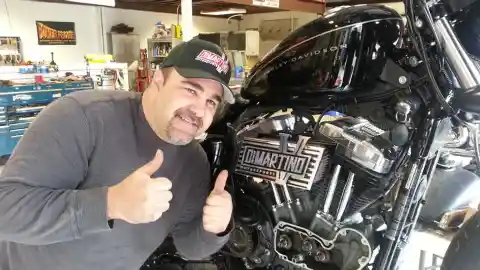 25. Father Vs. Son
Get ready to rev up your engines and buckle up because we're about to take a wild ride with the Teutuls! These guys are no ordinary business owners - they're the stars of TLC's bike-building competitions, and they sure know how to bring the heat. One of the most epic showdowns was between Paul Sr.'s Orange County Choppers, his son's Jr. Designs, and the legendary Jesse James' Monster Garage. The challenge? Create a bike inspired by the iconic T-51 Mustang aircraft. And let me tell you; it was a nail-biting race to the finish line. Shockingly, Orange County Choppers ended up in last place while Paul Jr. snatched the trophy for first place. Looks like the student has become the master! Talk about a thrilling ride!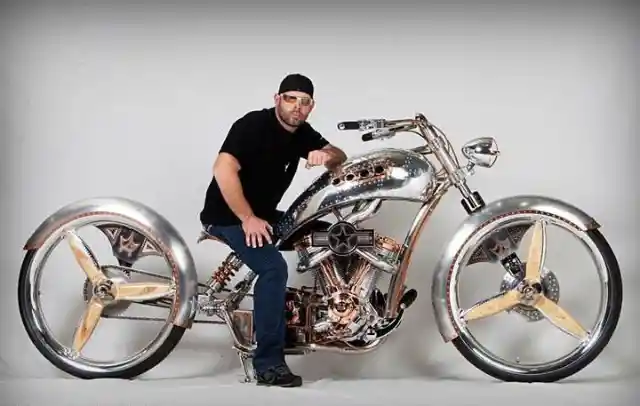 26. Community work
Get ready to be inspired by the incredible businessman Paul Jr.! Not only does he give back to his community, but he works tirelessly to make a difference in the lives of others. One of his most remarkable accomplishments is the jaw-dropping dog park that he designed and funded in his hometown of Montgomery, New York. This incredible project cost over $50,000 and has benefited countless members of the community. It's no secret that Paul Jr. has a soft spot for animals, just like his father, and the two often lend a helping hand to stray animals in need. Isn't it wonderful to see such kindness and generosity in the world?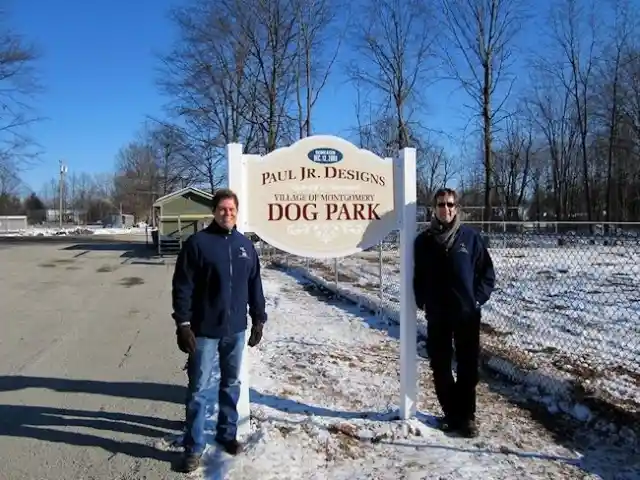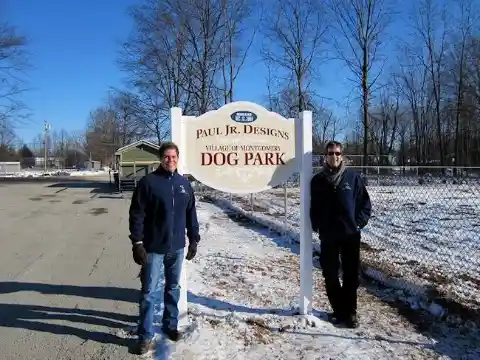 27. Man of many talents
Meet Paul Jr., the jack-of-all-trades! This guy knows how to create custom-built choppers like no other, but that's not all. He's also a wizard in design, branding, and marketing. To top it off, he's got his own clothing line and even creates animations! But wait, there's more. The father-son duo of American Chopper fame is back with a bang as they gear up for their 12th season. What they have in store for us next is a mystery waiting to be unraveled. Brace yourself for the ultimate ride!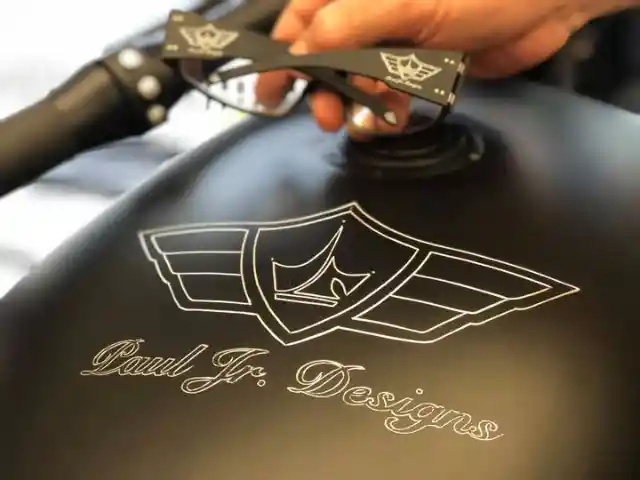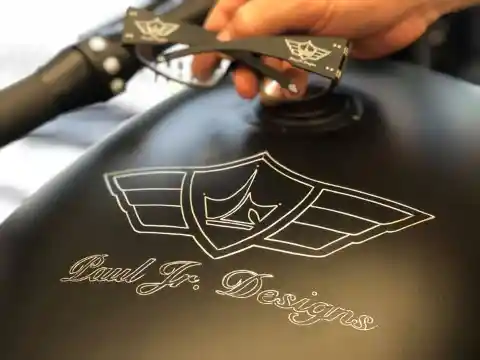 28. A decade later
The dramatic saga of Paul Jr. and Paul Sr. continues! After years of tension and strife, the father-son duo finally managed to patch things up and repair their relationship. But it wasn't an easy road, oh no. It took a whole decade for them to feel ready to return to the show that made them famous. And even then, things were still a bit touch-and-go at the beginning of the 11th season of American Chopper. Sure, they were on good terms, but let's not forget that the last time they were on set together, they were in the midst of a full-blown feud. The drama! The intrigue! Will they be able to work together once again, or will old wounds resurface? Tune in to find out!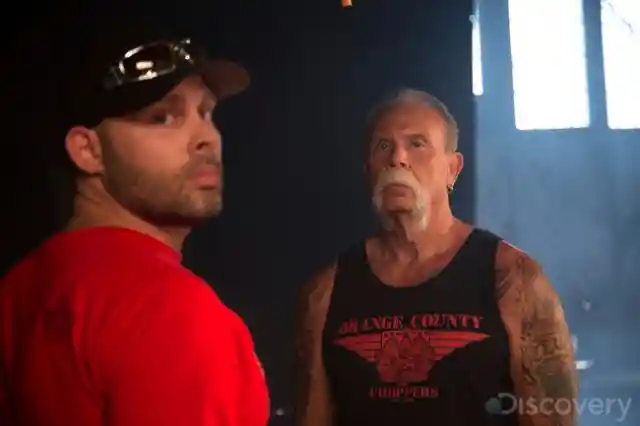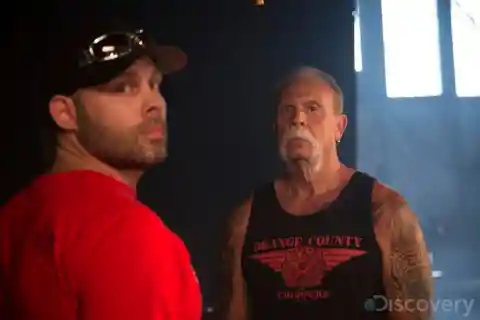 29. The build
Get ready to rev your engines because before American Chopper made its comeback, Paul Jr. took pen to paper and gifted us with a juicy tell-all book about his life. In "The Build: Designing My Life of Choppers, Family, and Faith," Paul Jr. spills the tea on his tumultuous relationship with his father and dishes on all the behind-the-scenes drama from the show. Fans couldn't get enough of this inside look into the life of the iconic biker, but it seems like Paul Sr. wasn't too thrilled about the book's release.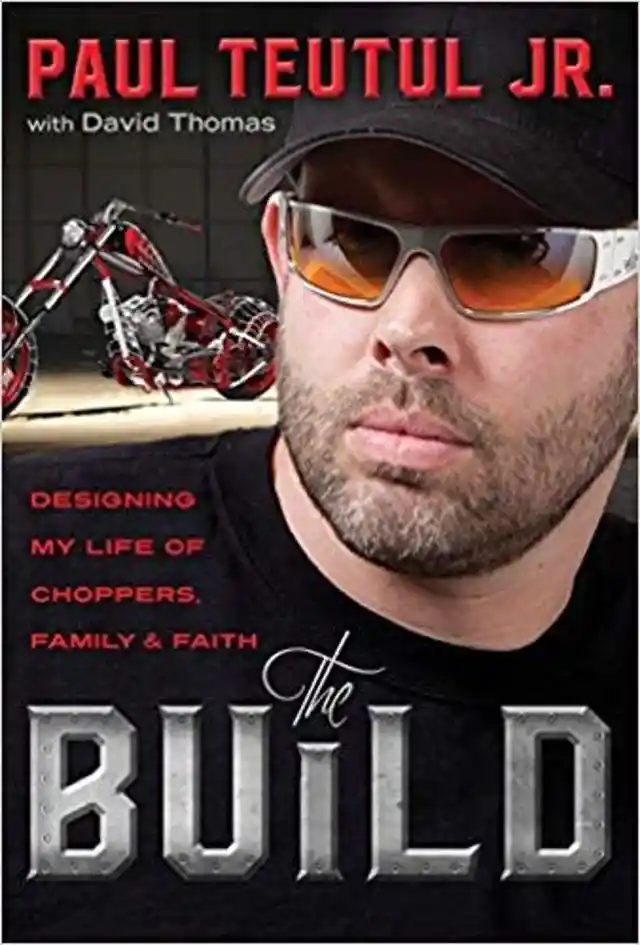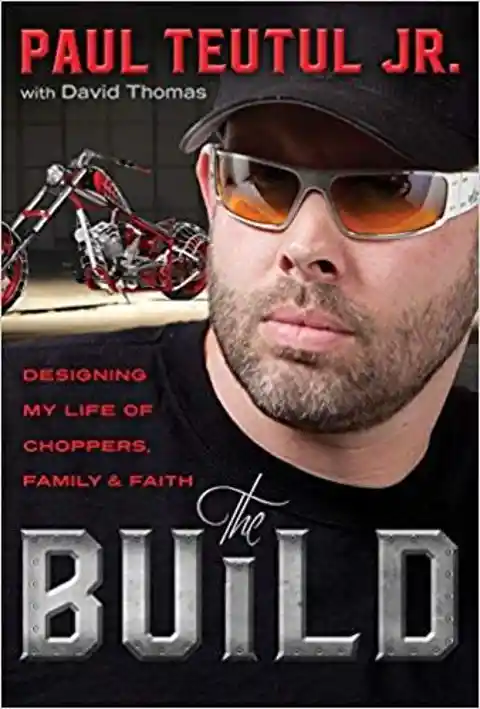 30. Working together again
The 11th season kicked off with a promise of a fresh start for Paul Sr. and Jr. The father-son duo was determined to leave the past behind and mend their broken relationship. But as they rolled up their sleeves to work on one of their classic bikes, tension started to simmer. Something was evidently bothering Paul Sr., but he was reluctant to open up about it. As the air thickened with unsaid words, it was clear that the road to a reconciliation was not going to be an easy ride.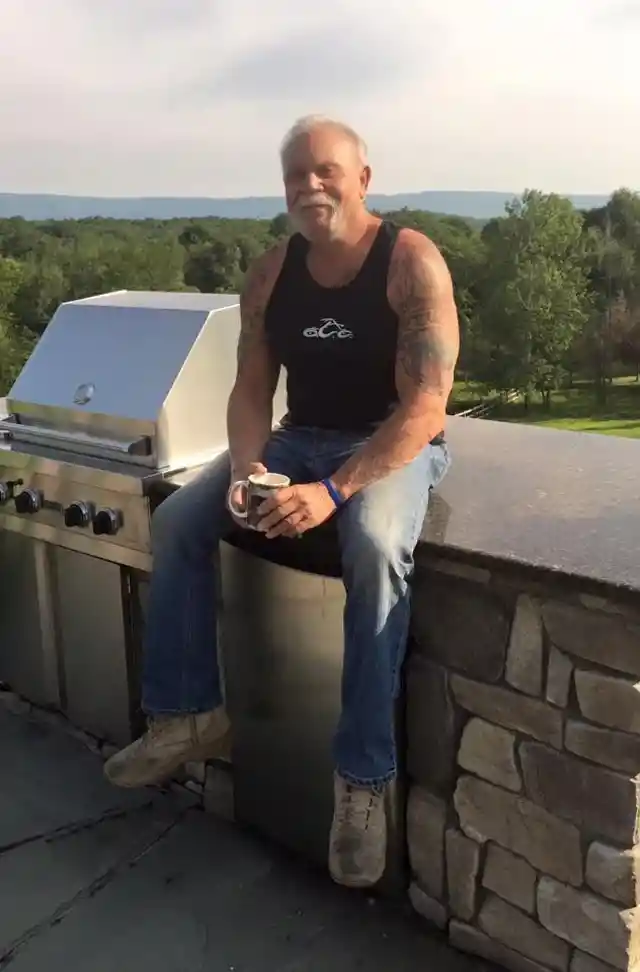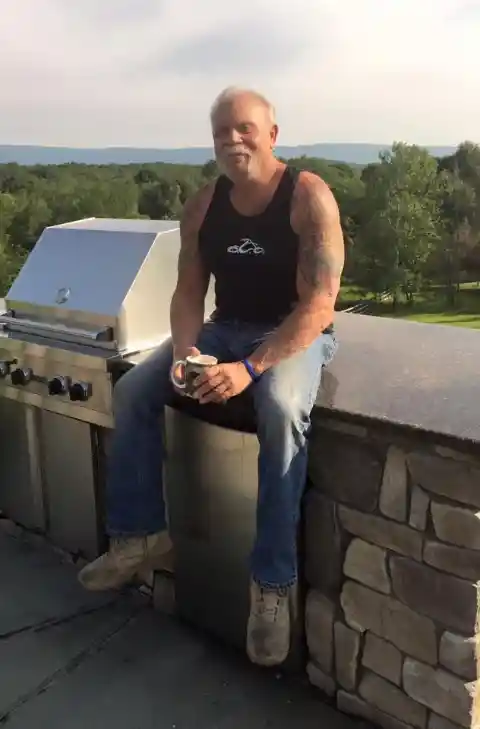 31. Betrayal
It was bound to happen - Paul Senior couldn't keep his cool any longer. The words his son had penned down about him in his book had left him feeling uneasy. The criticisms of his parenting and the personal anecdotes about his alcohol use and his relationship with his own parents had hit a nerve. Paul Senior felt like he had been stabbed in the back. But, in true family fashion, Paul Junior wasn't backing down either. He still felt the sting of betrayal from when his father fired him. Even though things had worked out for the better, there were still lingering emotions from the past that needed to be addressed. This family feud was far from over.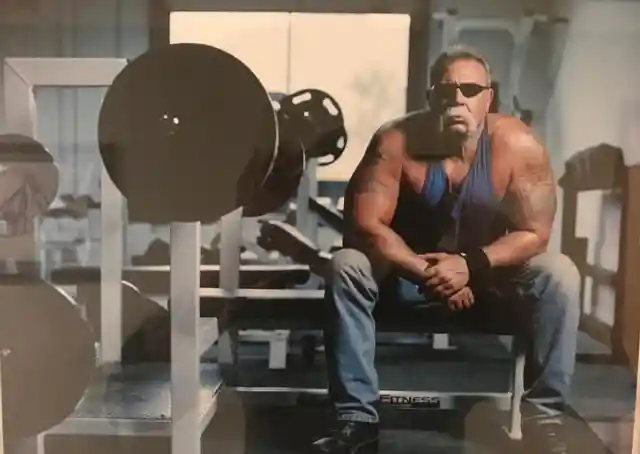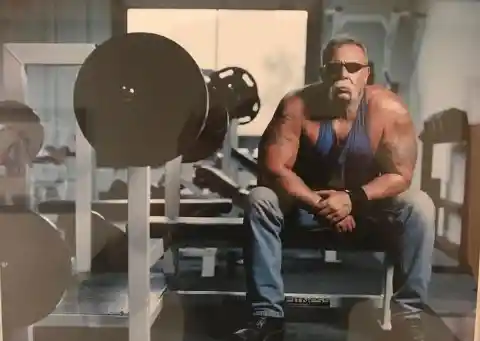 32. Making changes
Picture this: two parties on opposite ends of a bitter feud, each struggling to make sense of their own feelings of betrayal. Yet, despite the hurt and anger, they were determined to put their differences aside and come together once more. It wasn't easy - the last time they had worked together, things had gone horribly wrong. But this time, they were willing to do whatever it took to make things right. They listened to each other, willing to make compromises and find common ground. If they could just make it work, they could finally heal the wounds and become a happy family once more.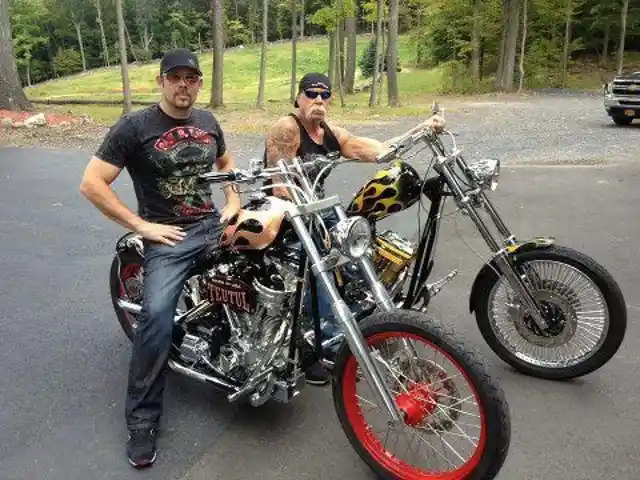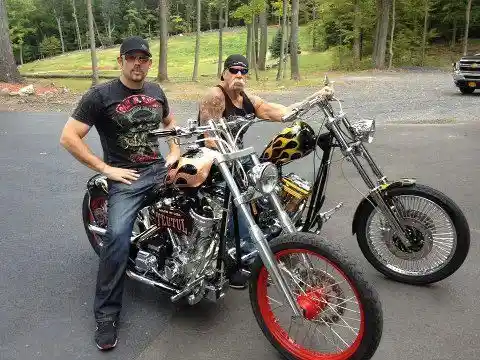 33. Parody show
Hold on to your helmets, folks! American Chopper was a game-changer in the world of reality TV, and it didn't take long for others to hop on the hog. Enter American Body Shop, a hilarious parody show that revved its engine for just one season. But don't let its short run fool you - this show was a hit with fans and featured the one and only Nick Offerman (yep, that Ron Swanson from Parks and Recreation). It was a wild ride, and we're still feeling the aftershocks.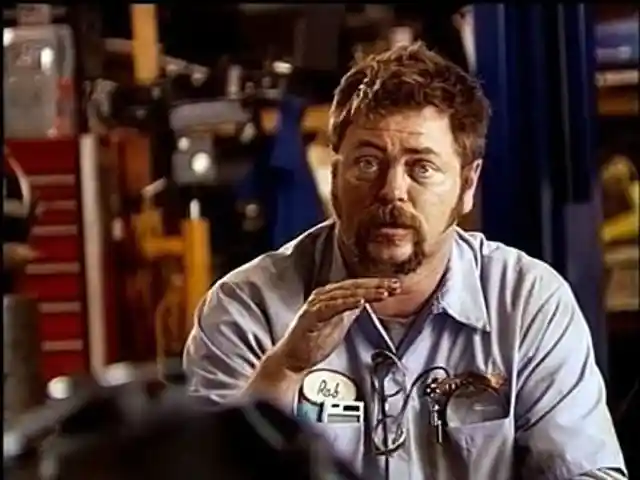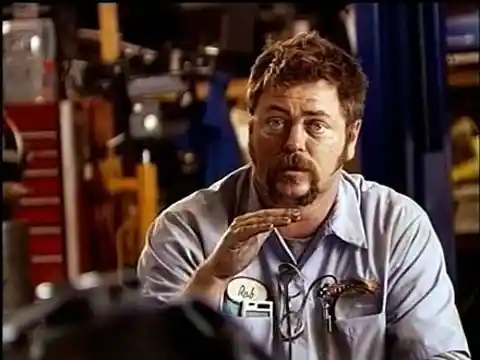 34. New life to an old chopper
For years, they worked alone, each in their own world, never quite finding the perfect way to reconnect. But then came the challenge: choosing a chopper that would not only bring them closer together but also inspire them to work as a team. It wasn't easy, but they finally found one that symbolized their relationship. And so they began their journey, building a stunning Yankees chopper that represented their shared passion. But as fate would have it, their masterpiece was vandalized and sold to a scrap yard. Undeterred, they poured their love and energy into restoring it to its former glory, much like they did with their relationship. Together, they nurtured the bike with care and attention until it shone brighter than ever before. It was a true reflection of their bond and a testament to their unwavering commitment to each other.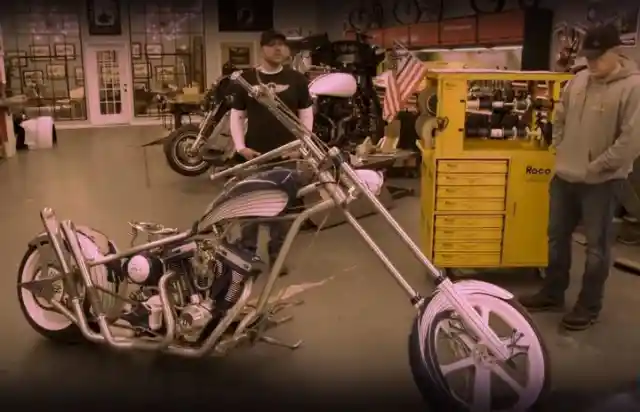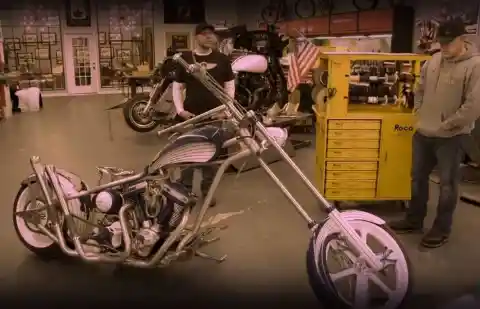 35. Total restoration
Get this - the Teutuls pulled off the impossible! With nothing but sheer determination and unwavering commitment, they took the old Yankees chopper and turned it into a mean machine that would make anyone drool. And get this - they even got the entire team to sign it, making it a treasured trophy. But wait, there's more! The big reveal went down on the MLB Network's Chris Rose Show, and boy, was it a sight to behold. But the best part? The restoration of the chopper also restored the strained relationship between father and son Paul Jr. and his old man. How's that for a comeback story?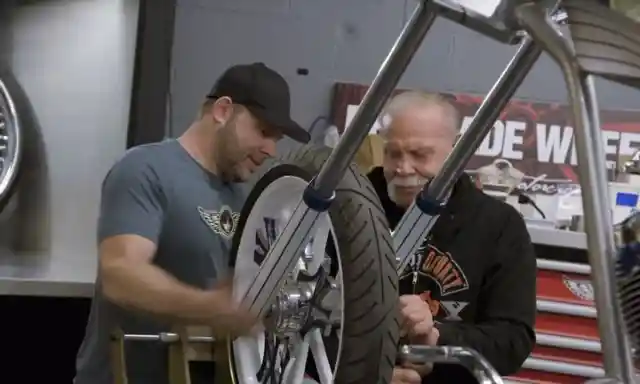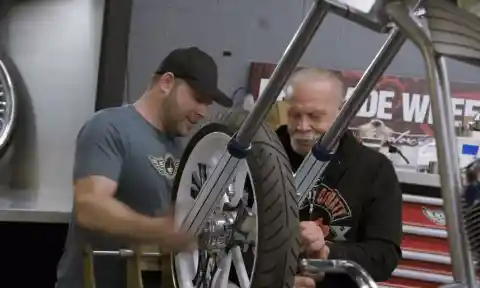 36. A father's gesture
In an exciting turn of events, Chris Rose approached the dynamic duo shortly after their epic unveiling and asked them to design a one-of-a-kind chopper for none other than the MLB Network. While Senior is usually the first to jump at the chance for a new project, he surprises everyone by suggesting that Junior take the reins this time around. This gesture was especially meaningful, given their rocky past. Junior is deeply moved by his father's trust in him, and it looks like the father-son duo has finally put their differences behind them for good.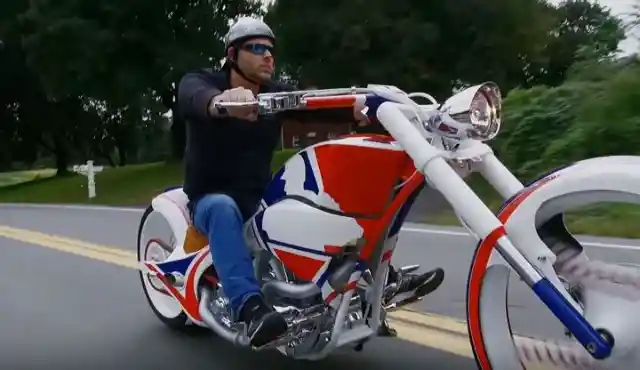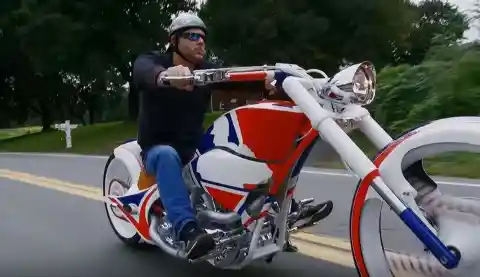 37. Reality TV legends
Step right up, folks! Let me take you on a ride down memory lane to the time when American Chopper was just a blip on the radar. Before it became a household name, this mighty show aired on Discovery Channel. But as its fan base grew, so did its reach, and it eventually found its home on TLC. The network loved it so much that they would air a whopping 18 hours of the show in one go! But alas, every good thing must come to an end. In 2010, the show was canceled due to a nasty feud. But fear not, my friends, for a phoenix, rose from the ashes in the form of American Chopper: Senior vs. Junior. This spinoff had a good run of 4 seasons between August 2010 and 2012. And even though the show has ended, the legacy lives on. Many specials have been filmed since then, and the stars of American Chopper remain reality TV legends.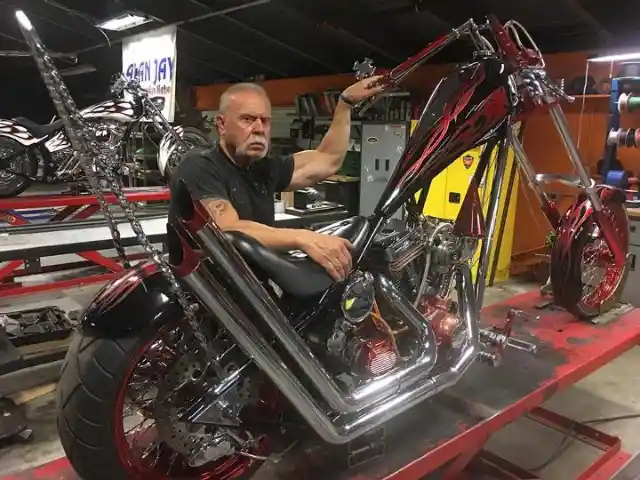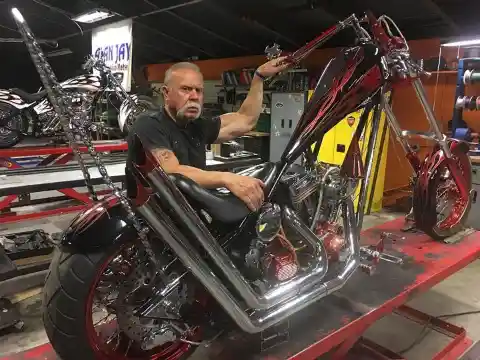 38. Video Games
Hold onto your helmets, folks! American Chopper is not only a master of reality TV, but it also inspired not one but TWO high-octane video games! Buckle up and get ready to ride as American Chopper hit the gaming scene in 2004, available on PlayStation 2, Xbox, and Microsoft Windows. And just when you thought the ride was over, American Chopper 2: Full Throttle hit shelves the following year on all platforms, including GameCube. Now, fans could take their adrenaline-fueled passion for chopper riding to the next level, experiencing the thrill of Paul Jr.'s iconic designs firsthand. And to top it all off, Paul Jr. himself was even approached by Blizzard to design choppers for the legendary World of Warcraft PC game. Talk about a wild ride!